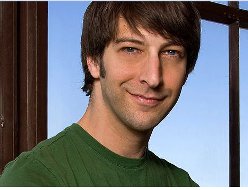 Digg CEO moves on to pursue other business ventures.
Digg is seeing a lot of changes lately.  They have reconstructed their entire site, launched an iPhone app, and have even altered their algorithm that drives the Digg system. So in stride with the current pace of changes, Jay Adelson, chief executive of Digg, has stepped down to "incubate some new business ideas," he said in a blog post on Monday. Kevin Rose will take over as acting chairman and chief executive.
"Got some news," Adelson wrote. "After five years, forty million users, and an amazing ride, I've decided to step down as CEO of Digg. With the new Digg getting ready to launch, Digg Ads doing well, our sales force growing, our hiring ramping, and the company maturing well beyond its startup phase, I feel that now is the right time.
Read more at PCMag.com