3G Mobile Phones Are Subsidized in China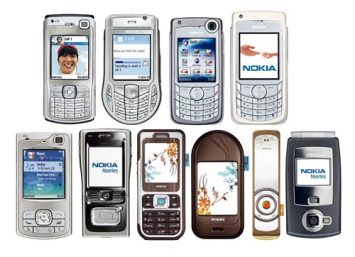 When it comes to the mobile phone revolution, I've shared my thoughts on how I believe that Google is the company who is leading the way – at least as far as companies are concerned.
But did you realize that China was actually subsidizing 3G mobile phones through the government ran organization called China Unicom?
Who is China Unicom?
From Wikipedia, "China Unicom was founded as a Government-owned corporation, established on July 19, 1994, by the Ministry of Information Industry and approved by the State Council.
Started as a wireless paging and GSM mobile operator, it currently provides a wide range of services including nationwide GSM mobile network, long-distance, local calling, data communication, Internet services and IP telephony in mainland China, and has operated a CDMAnetwork in Macau since 18 October 2006. As of the end of April 2008, the company had 125 million GSM subscribers and 43 million CDMA subscribers.
As of November 2008 the CDMA operations have been moved to China Telecom and UMTS (Universal Mobile Telecommunications System) has just launched in major cities across China on May 17, 2009.
Compared to other mobile providers China Unicom is ranked as the world's third-biggest mobile provider. On 7 January, 2009, China Unicom was awarded WCDMA license to expand its business to 3G telecommunication.
China Subsidizing 3G Mobile Phones
From a ChinaBizNow.com report on March 30, 2010, China Unicom will increase its subsidies for 3G mobile phones, and put on sale low-price 3G models in order to carry out its scheduled plan for attracting more 3G users, reporters learned from China Unicom on March 28, 2010.
Substantial subsides became the main means by which China's three major mobile operators (namely China Mobile, China Telecom, and China Unicom) attracted 3G users in 2009.
With China subsidizing 3G mobile phones, this is another indication that we are in the midst of a mobile phone revolution. China's government clearly sees the economic benefit of 3G mobile phone access. The more people there are on 3G mobile phones, the easier it is for businesses to advertise to customers. And with more ads reaching people who are mobile, then the more business revenue will be generated.
Will Google eventual subsidize the Nexus One?
I've written before about how I thought, when Google was about to announce their Nexus One mobile phone, I said that I wouldn't be surprised if the phone would be 100% free.
I truly believed that Google was going to subsidize the Nexus One in exchange for putting a faster mobile phone into more people's hands.
And in fact, it wouldn't surprise me if Google begins moving their business model in that direction.
Just remember, when Google does start offering mobile phones for free, remember that you heard it here first!