Check out this ridiculous Facebook growth chart (from Business Insider's chart of the day)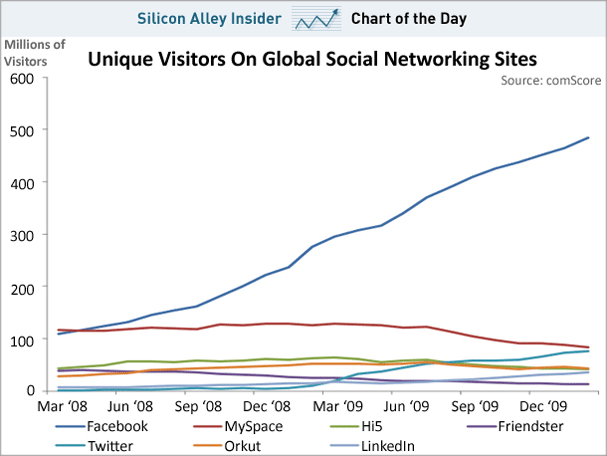 If you were ever wondering who the #1 social networking might be, let this chart put your curiosity to rest.
Do you realize that back in March 2008, MySpace was actually beating Facebook  in terms of traffic and popularity?
But now look at their growth just over the past 12 months.
The growth of Facebook since March of last year has been… well… ridiculous (in a strong sense of the word).