White BlackBerry Bold 9700 Hits T-Mobile in Netherlands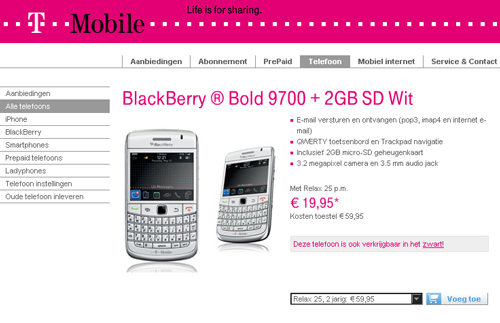 The rumors and speculations over a white Blackberry Bold 9700 were apparently accurate after all.
IntoMobile reports that the white BlackBerry Bold 9700 has been spotted on the T-mobile website at Netherlands.
This white BlackBerry is now being sold in Netherlands via T-Mobile. Apart from the white color there appears to be no other changes in the looks department.
Read more at IntoMobile.com