New iPhone 4G Might Go Beyond Verizon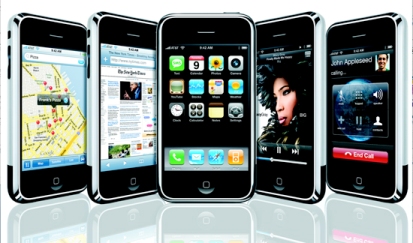 The majority of people on the web are talking about how Apple is getting ready to send the iPhone to Verizon, and that Apple and Verizon have been working closely to make this happen.
The iPhone / Verizon marriage has been talked about so much that we are forgetting some other key factors at play here.
iPhone breaking away from AT&T
Just because the iPhone (Apple) is breaking their exclusivity with AT&T doesn't mean that Verizon is the only carrier at the table who can serve up the iPhone.
What's preventing Apple from sending the iPhone to T-Mobile, Sprint, and other major carriers?
I mean, once the agreement is dead with AT&T, why would Apple stop at just offering the iPhone to Verizon?
All you have to do is look Android powered phones to know that offering a system where your phone can be managed on multiple carriers is just good business.
iPhone's CDMA Wireless Network
The reason the iPhone can break away from the AT&T network is because of technology called CDMA.
CDMA is used by Verizon Wireless, as well as Sprint Nextel Corp. and a handful of cellular operators in countries including South Korea and Japan.
It's because of this "more than just Verizon" aspect of CDMA that I believe Apple might be looking far beyond just the Verizon network.
After all, Apple is trying to find a way to compete with Android powered devices.
And Steve Jobs might be realizing that more exposure and more carriers makes business sense.