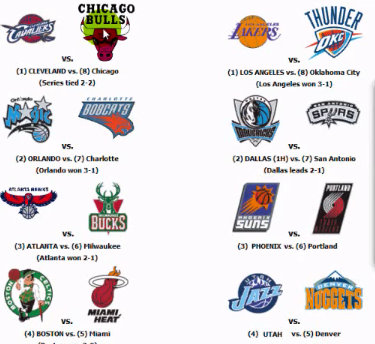 2010 NBA Playoff Bracket Predictions (Video)
It is that time of the year again!
I can't believe that the NBA playoffs are already upon us. It feels like it was just last week when I was watching LeBron James score an amazing last second shot against the Orlando – unfortunately, Orlando went on to play in the NBA finals.
So here we are in 2010, and NBA playoff brackets are established.
Here's a video of someone running down through his predictions of the 2010 NBA playoff brackets – and so far, the it's the first video I was able to find on YouTube: