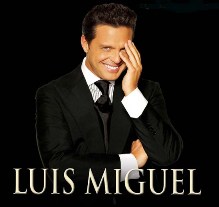 Luis Miguel Dead – Rumors Not True
Reports are stirring around the web about Mexican super star and singer Luis Miguel being pronounced dead.
These rumors are apparently false, and that Luis Miguel is hospitalized at the Cedars-Sinai Hospital in Los Angeles and has been in treatment there for several days.
The rumors have been initially that Luis Miguel was hospitalized for cocaine rehab services.
But then those rumors were replaced with speculation that Luis Miguel underwent plastic surgery that did not heal properly and infection overcame his body.
Luis Miguel is currently 39-years-old and considered the "Latin Frank Sinatra."  Miguel has done his very best to avoid paparazzi and reporters, employing a special security team around him.  At times he uses different transportation methods in order to distract paparazzi.  Miguel is known for his love of high cuisine and for the release of his own Cabernet Sauvignon wine called "Unico. Luis Miguel", said Gather.
Learn more about Luis Miguel at official website.