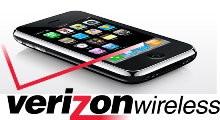 Verizon iPhone – Not A Question of "If", Just "When"
Ok, so I believe that we can stop the discussions that circulate around the question of "will Verizon sell the iPhone?"
I think it is pretty well established that both Verizon and Apple are in agreement, and both companies are working on the necessary technology to bring the iPhone to Verizon.
Apple has already stated that they are working on the iPhone development updates needed so the iPhone can run efficiently on the Verizon network.
And Verizon has already stated that they are ready and willing to sell the iPhone, excited about the prospect, and also making the necessary updates to facilitate the iPhone.
When will Verizon sell the iPhone?
So now the only question that remains is when will Verizon sell the iPhone?
I've already made my prediction that the Verizon iPhone announcement will happen on June 22nd.
It is believed to be the case that Apple has reserved the Yerba Center in San Francisco for June 22nd. This is common practice for Apple when they have a major product announcement to make. And more specifically, wen they have an iPhone announcement to make.
But the question is when will Verizon finally bring the iPhone to the stores?
Some people believe that it won't be until later in the year, perhaps in the Fall.
So what do you think?
Are you in agreement with me that there is no longer a question about "if" Verizon sells the iPhone, that it is now just a matter of "when"?
And if so, when do you predict we'll see the iPhone in the Verizon stores?