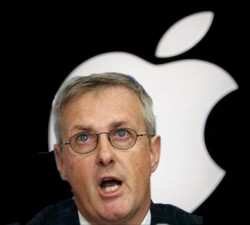 Apple Letter To Gizmodo (Full Letter)
Apple's legal counsel sent Gizmodo a letter yesterday after finding out that Gizmodo had in its possession, an iPhone 4g prototype. The iPhone 4G prototype was found at a bar somewhere in Washington state and apparently, Gizmodo paid $5000 for the device.
And now Gizmodo is in all kinds of legal trouble over the leaked iPhone 4G information.
Here's the letter Apple sent to Gizmodo: