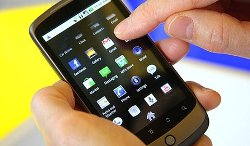 Verizon Nexus One Is A Work In Progress
Sure, you can visit the Google Nexus One website and see that the Nexus One is coming to Verizon. But what you don't see is a release date for the Verizon Nexus One. You can even sign up via email to get alerts about the Verizon Nexus One release. But my point here is that what you don't get is a solid release date!
And there's a pretty darn good reason Verizon has yet to give a release date for the Nexus One and that is because of the deficiencies associated with the Nexus One phone.
You may remembered when Google first launched the Nexus One phone. It wasn't but a couple of days later when reports were filling the web with Nexus One customer complaints about everything from hardware issue, 3G connectivity complaints, and even complaints about Google's customer service – which has always traditionally been lacking.
So Verizon has absolutely no interest in bringing on the Nexus One phone, and then instantly jamming up their customer service lines with Nexus One complaints and service calls.
I believe that Verizon is going to hold Google to a very high standard regarding the quality of both the hardware and software of the Google Nexus One phone.
Verizon is not as ambitious as Google was when they first launched the Nexus One.
And the delay in the Verizon Nexus One is directly related to Verizon holding Google to a higher standard of quality.
If Google wants the Nexus One to come to Verizon, then they better get the hardware and software issues squared away. Because I don't believe for a minute that Verizon wants to inherit the drama that Google experienced in that first week of the Nexus One launch.