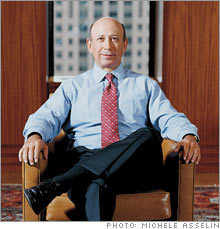 NYSE:GS – Goldman Sachs Called To Senate Hearing (Video)
Well we saw this one coming a mile away didn't we! Congress wasn't going to wait too much longer before they had their opportunity to grandstand and "politically position" themselves as they questioned the top brass in Goldman Sachs. So the show down is set and we are about to see some financial giants square off with the Senate.
This is so big that it should be aired on Pay Per View!
Goldman Sachs Group Inc. executives are set to appear in front of a congressional committee Tuesday as allegations about the investment bank's conduct in the mortgage and structured finance markets mount.
Lloyd Blankfein, chief executive of Goldman (NYSE:GS), and David Viniar, chief financial officer of the firm, are scheduled at a hearing of the Permanent Subcommittee on Investigations, part of the Senate Committee on Homeland Security & Governmental Affairs.
Fabrice Tourre, the Goldman banker at the center of Securities and Exchange Commission fraud charges against the firm, is also due at the hearing.
Despite the SEC allegations against Goldman Sachs, Goldman's S&P ratings remain relatively untouched. Although the Standard and Poors rating service has warned Goldman that with more allegations and misconduct, their reputation and credit ratings could be greatly affected.