Introducing BlackPad – Blackberry's Answer to iPad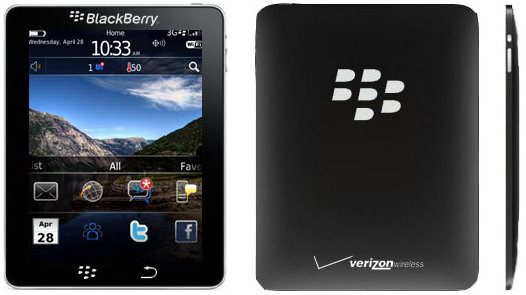 From TechTree – Blackberry just might do it because the whole iPad phenomenon is the most happening thing right now.
With the iPad having one hell of a successful run in the market, it would be a logical decision for most smartphone manufacturers to start working on future devices based on a similar form factor and functionality.
According to an article on BBleaks, Canadian corporate handset maker Research In Motion (RIM), better known for their BlackBerry range of handsets is also contemplating bringing out such a device and it may happen as soon as by 2012.
Internally codenamed "BlackPad", or "Cobalt", depending on which source to trust, this tablet would be thinner and smaller than the iPad and will run the BlackBerry OS modified for the device to take advantage of its unique features. It is rumored to include an 8.9-inch touchscreen display. The device is rumored to get launched in WES 2011, so if you liked the iPad concept, but still love the BlackBerry, then you better hold on to your cash, until some concrete evidence comes forth real soon.
[Source: TechTree.com]