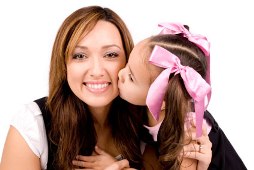 Printable Mothers Day Cards, Poems, Activities
In case you didn't know or realize it, but tomorrow is Mother's Day. If you (being a guy) are anything like me, unfortunately you've waited until today (Saturday) to figure out something to do for your wife (the mother of your children) or your own mother. This reaction is typically, so don't feel too bad – the day before Christmas and even Christmas Eve itself are some of the heaviest shopping days of the holiday seasons.
Free Printable Mothers Day Cards
There is a great resource out there for free Mothers Day printable cards:
http://www.dltk-holidays.com/mom/cards.html
Chose from a wide range of Mothers Day cards, all of which are 100% free and all of which you can print right from your computer.
Mothers Day Coloring Pages for Kids
If you are looking for Mothers Day coloring pages for kids then the link below might be a good source for you to check out. There are few different links and each one gives you great printables – again 100% free and you can print right from your computer.
https://socialmediaseo.net/2010/05/07/mothers-day-coloring-pages-for-kids-coloring-pages-here/
Mothers Day Poems
Finally, what would a Mothers Day resource be without including poems for Mothers Day. Below is a link to great collection of Mothers Day poems that you can read, print off, or write out on your own paper.
https://socialmediaseo.net/2010/05/06/mothers-day-poems-and-inspiration/