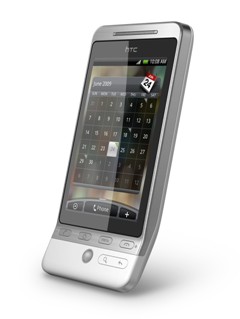 Hero, Moment, X10 To Get Google Android 2.1 Upgrade
The Google Android OS influence continues to spread far and wide. Many different phones, many different carriers, and many different leverages are being created through Google's meticulous expansion of their mobile operating system Google Android.
The next phones to receive the Google Android 2.1 upgrade are said to be the HTC Hero, Moment, and x10 mobile devices.
Google Android 2.1 brings several bug fixes, catering to the much-needed speed of modern smartphones, some which run on Qualcomm's Snapdragon processor at 1GHz. The new software version also features Google Maps for Navigation, which provides free turn-by-turn voice-guided navigation, although relying on online data, according to PhoneReport.info.
Android 2.1 Ready for 4G
With the coming HTC EVO 4G powered by Google Android, the Android OS is ready to start delivering super advanced OS platforms for mobile devices to push even faster internet connections.
Although I'm an iPhone owner – and have been since the first generation iPhone, I have to say that I am really impressed with the work that Google is delivering with their Android mobile operating system.
Instead of building a phone (I know, they build Nexus One, but I think they are regretting going that route), they are focusing their efforts on building a platform upon which many devices can run, many developers can build, and upon which an entire industry can be built.
Google is in its element when it builds platforms for developers to build applications upon – sort of like facilitating the growth and expansion of the web – as opposed to trying to build one device, deal with the customer service side of the business, etc…
Google's element is in platform creation and facilitation – not specific product launches and support.