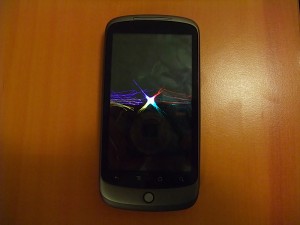 Sprint will not carry the Nexus One
It seems like Sprint has done the same thing with the Nexus One as Verizon did in deciding not to carry the Nexus One.  According to Gizmodo Sprints Michelle Leff Mermelstein stated the reason the company wouldn't carry the Nexus One is because of the "upcoming availability of the award-winning Evo 4G."  Sprint also stated in the article that the handset is a "more robust, full-featured device."
I am wondering what is going to happen to the Nexus One since the handset is only limited to AT&T & T-Mobile USA. The Nexus One has had a lot of issues from 3G issues with T-Mobile's network to touch screen issues.  And with Google not working on the handsets 3G issues anymore, since it seems to be more of hardware then a software issue. And At this time am not sure if HTC is going to be recalling those defect handsets or not. It could be that the issues with the handset and Google not putting a lot of support behind the Nexus One might be the reason for Verizon & Sprint backing out.
It's kind of sad to see that cell providers are backing away from the Nexus One, but since the Nexus One's releases it has really set the bar for Android handsets. Maybe at the Google I/O 2010 conference we will get some answers as to the future of the Nexus One.  So what do you think is the reason for the lack of cell carrier support for the Nexus One?
Source: Gizmodo
Josh Uhlemeyer,
Former Author of Mobile News Now.