Samsung Moment is getting Android 2.1
All you Samsung Moment owners out t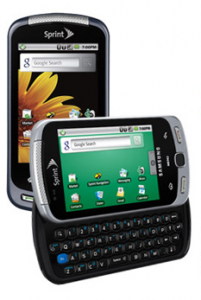 heir have something to look forward to. According to sda-developers.com they have posted a website  with the leaked instructions on how  to update the Samsung Moment to Android 2.1.   The update won't been done over-the-air. And you will have to connect your phone to your PC & wipe the phone to update it. Although nothing has been announced by sprint.  So tell me have you update your Samsung Moment yet??
Source:Sprint Samsung Moment support.
Josh Uhlemeyer,
Former Author of Mobile News Now.