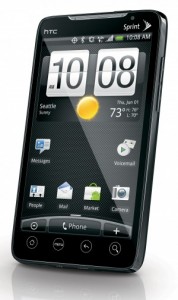 Sprint Evo 4G can do video chat
Here's something that everyone might want to know when buying the HTC Evo 4G from Sprint. You are capable of video chatting on the handset using an application called Qik.  You will be able to stream video using the 8mp rear camera or using the 1.3 MP front facing camera.
The service will run over 4G/EVDO/Wi-Fi & WiMax, the service is included in the extra $10 dollars a month Sprint is charging for 4G/Wimax service.
In the video below show's a good demo of Qik running on the HTC Evo 4G.

Source: Android Central
Josh Uhlemeyer,
Former Author of Mobile News Now.