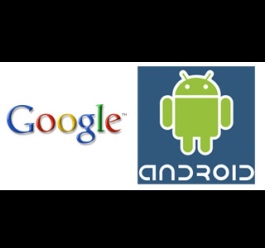 Google's Android OS Threatens iPhone, Blackberry Marketshare
You can argue that Google's Android OS is only an operating system and not a mobile phone, so it's not a threat to data phones like the iPhone and Blackberry, all you want – the reality is that Android is having a tremendous impact on the mobile phone industry.
And you can argue that it's not fair to compare Android, that spans multiple mobile devices to devices like the iPhone – but the reality is that the iPhone is losing market share because of Google's Android OS.
iPhone Scoop is reporting that according to the same report that shows quarterly sales reports; the Apple iPhone's have been left way behind with these devices that use the Google Android OS and that Android has stirred the mobile phone market and has superseded Apple in the number two position among the Smartphone Operating Systems.
Standing at second place the Google Android is now with a share of 28 percent and this is only behind the Blackberry that is at 36%. Apple only stands a little behind at 21 %.
This data shows that regardless of how you spin the argument, Google's Android OS is having a tremendous impact on the mobile phone industry by stealing market share from prominent data phone leaders.
What are you going to say when Android devices take the number one spot away from Blackberry? Blackberry runs their OS across multiple devices just like Android. In fact, it's because of this that Blackberry is able to say they have the #1 market share for mobile devices.
So really Android is just taking a play right from the Blackberry playbook – creating an operating system that multiple mobile devices can run on. Except that Google's Android OS (and Google) had a much wider vision for their operating system.