2010 Tour of California Live Route, Standings, & More…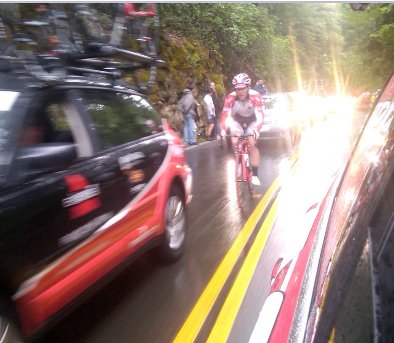 The Tour of California has officially launched today. The Stage 2 of the race kicked off at 11am PST (2pm EST) today and is schedule to end in anta Rosa between 3:01pm and 3:41pm PDT.  Tour of California live video streaming is scheduled to get underway at 2:00pm PDT (5pm U.S. Eastern, 23:00 CET).
Watch the Tour of California (live stats, route, and standings)
Watch live Twitter updates of the Tour of California
Levi Leipheimer (USA), Three-Time Defending Champion Team RadioShack says, "There's a lot new about the AmgenTour of California. It's taking place in May as opposed to February.
The whole feeling about it is different because it's summertime. The riders of the peloton are much more fit. We're going higher in the mountains, in Big Bear. I'm looking forward to seeing exactly what happens that day."
"I've always said that riding into Santa Rosa with the world's best riders in my hometown is really special. It's not something that everyone gets to experience, especially wearing the Amgen Leader Jersey. It's an overwhelming experience."
Here's a video about the 2010 Tour of California: