iPad News: Apple iPad, and iPad 3G, Outselling Macs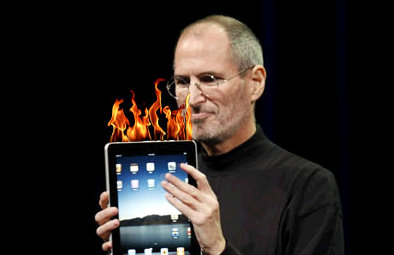 Apple's iPad is without a doubt the hottest product in the tech market at the moment. In fact, Apple's iPad is so hot that there are iPad supply shortages here in the United States. These iPad supply shortages stem from Apple falling short of their demand projections – meaning, Apple simply didn't expect to be selling iPad in such massive numbers like they've been doing since the iPad release date here in the US.
iPad Outselling Macs
One of the more amazing statistics to emerge since the release of the iPad and iPad 3G is that the Apple is actually selling more iPads than they are Macs. Macs are literally the cornerstone (or have been anyway) to the Apple dynasty, and yet now we have iPads actually outselling the Macs.
According to All Things Digital, Apple is selling more than 200,000 iPads per week. Which means, according to RBC Capital Markets analyst Mike Abramsky, that sales of the company's new device have outpaced those of the Mac in the United States and are closing in on those of the iPhone 3GS.
"Checks indicate that US iPad sales remain strong post-launch, driven by rising consumer visibility to iPad's user experience, sustained PR/word-of-mouth marketing, 3G iPad launch, and broadening iPad apps/content," Abramsky wrote in a note to clients this morning. "We believe Apple is now selling >200k iPads/week, greater than US Macs (est. 110k Macs/week) and just below US iPhone 3GS first quart (246k/week)."
iPad hasn't even launched internationally yet
Even more amazing is that the iPad doesn't get released internationally until May 28th – about 7 days from now. The international community has been "very impatiently" waiting for Apple to fix their supply side issues with the iPad so they can get their hands on the new iPad and iPad 3G.
Although at this point, I can't image the international community not wanting to go right to an iPad 3G versus the first generation iPad that is only Internet accessible via WiFi hotspots.
So what can we expect to Apple's sales figures once the iPad and iPad 3G are launched internationally?