Watch BP Oil Spill Live Feed, Watch The Oil Spill (SpillCam)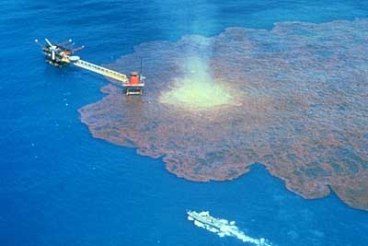 This is probably one of the more interesting things I've seen today on the web – except for the Google Pacman logo. The Energy Independence and Global Warming committee, headed by Rep. Edward J. Markey, has put together a live video feed of the BP oil spill. This live video feed of the BP oil spill is actually showing you live footage of the oil leak that is located approximately 5000 feet below the the ocean surface – my friends, that's a long way down in the water.
And from the looks of the live video feed, the oil is just spewing out of that pipe into the water. It's really almost hard to believe that it is actually oil that is shooting out of that pipe.
Anyway, if you are interested at all in watching the BP oil spill live video feed then click the link below to be taking to the live feed:
WATCH BP OIL SPILL LIVE FEED HERE
According to Forbes, a scathing letter yesterday from DHS Secretary Janet Napolitano and EPA Administrator Lisa Jackson was sent to BP'sTony Hayward insisting that BP was not being sufficiently transparent in disseminating information to the public. The bureaucrats demanded that BP make public all video, documents, reports and plans pertaining to the Deepwater Horizon spill, preferably housing it all in a dedicated website. The gaping exception: they say any claim of "confidential business information" will be handled in accordance with applicable laws. So don't expect too much.