Mortgage Rates Drop, Best Mortgage Rates Now Below 5%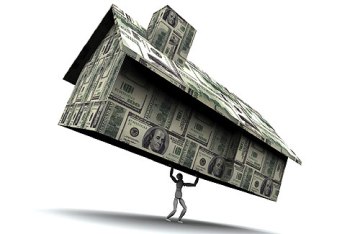 Here is some mortgage rate news that is catching a lot of people by surprise – mortgage rates have dropped below the 5 percent level. Now the mortgage companies, and the entire real estate industry, are waiting to see if these historically low mortgage rates will convert into more people buying homes and refinancing their existing mortgages.
The Wall Street Journal is reporting that the low mortgage rates are happening as a result of the financial trouble that is unfolding in Europe. As the European financial markets continue to become more unstable, international investors are pushing their money into the U.S. in an attempt to seek safer grounds for their investments. The international in flow of investors has pushed mortgage rates here in the US to the lowest levels of the year – and back near 50-year lows, according to the Wall Street Journal.
The housing industry had been bracing for a period of rising mortgage rates, triggered by the end of the Federal Reserve's $1.25 trillion mortgage-securities purchase program.
Instead, the WSJ writes, many in the industry now say rates could drift as low as 4.5 percent this summer from 4.86 percent now, instead of rising to 6 percent as some economists projected. That makes for significantly lower payments for buying homes or refinancing mortgages.
Mortgage Rates prime for refinance
The drop in mortgage rates creates a perfect environment for refinance your existing mortgages. With mortgage rates creeping down to near 50 year lows, you are sure to be able to find some great mortgage rates for your next refinance.