Apple iPad International – The Global Apple iPad Craze Has Started (Video)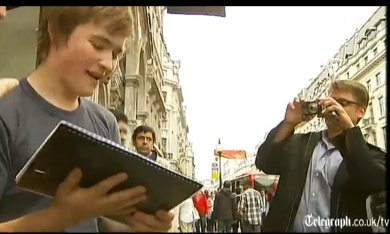 The day that the global community has been waiting for since April is finally here! Apple has officially launched the iPad internationally. The following countries are now able to get their hands on Apple's "magical" iPad – Australia, Canada, France, Germany, Italy, Japan, Spain, Switzerland and the UK.
Long lines wrapping around street corners have been reported, and frantic iPad cans are trying to glimpses of the iPad device as previous customers are walking out of the Apple store. It's like Christmas morning, but the only present anyone cares about is the iPad.
Apple iPad Supply Issues
It's going to be interesting to track the international launch of the iPad, and specifically the supply side issues. Apple has struggled with keeping up with iPad demand here in the US – in fact, they outright have not been able to keep up. Potential iPad customers are having to place their name on a waiting here in the United States to get their hands on the iPad.
So with long lines already being reported throughout the world as customers wait to purchase their iPad, I'm thinking that Apple might, once again, find themselves with an international supply shortage of the iPad and iPad 3G device.
Here's a great video of iPad customers in the UK: