Verizon iPhone Release Date – iPhone on Verizon Shelves in November?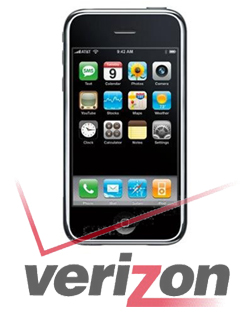 The buzz around a Verizon iPhone has been building for quite some time now.  The entire world seems to latch onto any small piece of info that leaks out regarding a Verizon iPhone. A lot of the speculation has been that Verizon would ultimately be getting the new iPhone 4G – or 4th Generation iPhone – but once again, these are all rumors.
News has just hit the wire that the Verizon iPhone could be on store shelves in November, Rodman Renshaw analyst Ashok Kumar claimed today. Checks with manufacturers have ASUS' manufacturing arm Pegatron building iPhones soon enough that it could ship two months before the end of the year. Most rumors have had production starting as early as August but no later than September, giving Apple enough time to have a large quantity on hand for a Verizon launch, says electronista.com.
In my honest opinion, Apple needs to expand the iPhone to Verizon as this would open up massive additional sales and revenue sources for the giant tech company. And even beyond Verizon, Apple can start selling the iPhone at all major carriers to maximize their sales and revenue generation potential with the iPhone.