Got Milk?
This summer, parents will notice two distinctive campaigns by the milk industry in an effort to get kids drinking milk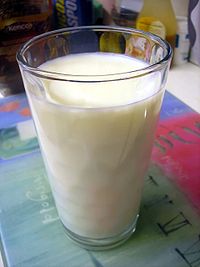 instead of other summer beverages.
The first campaign will be a "June/July Summer Snack" promotion.  The milk industry will team up with OREO cookies to offer in-store and on-line savings incentives.  There will also be a photo contest for the opportunity to appear in a Milk Mustache ad.
The theme will be "Everyone loves milk and cookies" reminding parents that "snacks and refreshing, great-tasting milk go hand in hand."
The second campaign the milk industry along with Post Cereals will target Moms with school age kids. This promotion, "July/August Back to School Breakfast" will be an effort to remind them of the importance of giving their children a nutritious breakfast to "Unlock Their Potential."
To sweeten the offering, the cereal company and the milk industry are offering special incentives of joint savings when milk and Post Cereals are purchased together.
Parents will also find an online trivia game to give them the chance to win instant-win prizes.  For more information call the MilkPEP* Hotline at 800-945-MILK.
(Milk Processor Education Program*)