Prius Online – New Online Fantasy Game (Video, Images)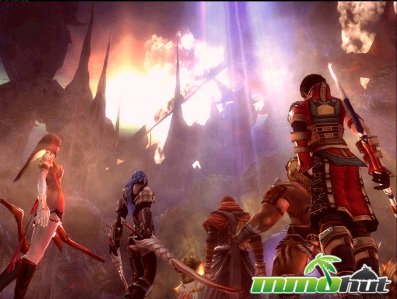 Three years into the making, the online fantasy / reality game Prius Online has finally hit the market. Mostly in Asian countries, the game Prius Online is already receiving great reviews and a lot of attention from the media, both online and offline.
The graphics, images, and interactive play of Prius Online looks great.
(from MMOHut.com) – Prius Online is a new fantasy MMORPG that was recently released in South Korea by Netmarble. The game took three years to finish and it looks like a great product. While the developers have promised to bring the game to the Western market, no date has yet been set. From the limited information currently available, it looks like the graphic style was influenced by Blizzard's mega hit WoW but still maintains the anime inspired look found in most Asian MMORPGs.
The most interesting feature in Prius Online is the Anima companion system. All players will encounter a girl named Anima during their adventure. This woman has lost her memory and it is up to the player to help her on the path the recovery.
Prius Online Video
Prius Online Images