iPhone 4G Release Date – Only 7 Days For The iPhone 4G?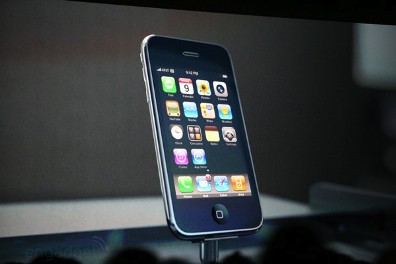 It is widely expected that Steve Jobs will be announcing the next generation iPhone on June 7th at the WWDC2010 held in San Francisco. The iPhone 4G, or as some are calling it the next generation iPhone, will be entering into a very competitive market place that is filling up fast with high speed data phones.
The term iPhone 4G has been a point of confusion for some people. When people here iPhone 4G, that term immediately makes them think that the iPhone is going to be pushing 4G mobile internet speed. But that's not the case whatsoever.
The next generation iPhone – or the iPhone 4G is you want to call it that – is expected to be running on the same 3G network that the current iPhone 3G and iPhone 3GS is running on.
So what do you think?
Do you think we'll hear Steve Jobs announce the next generation iPhone – the iPhone 4G – at the WWDC2010 on June 7th?
And if Steve Jobs does announce the next generation iPhone, are you going to be standing in line waiting to get that iPhone 4G?
Only 7 days aways ladies and gentlemen!