HTC EVO 4G / Sprint 4G Coverage Map Due Out Tomorrow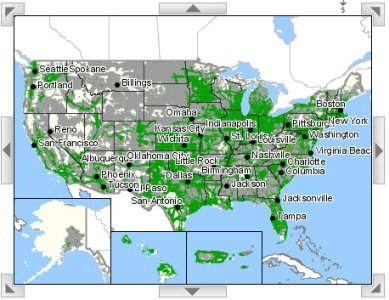 According to a representative I spoke to at a Sprint retail store in metro Atlanta, Sprint will be releasing their new, fully updated 4G coverage map at the following web address:
https://coverage.sprint.com/IMPACT.jsp
As it is now, the coverage area for 4G is widely debated amongst bloggers, and even Sprint employees. However, tomorrow hopefully ends the debate and we'll see a nice, new updated 4G coverage map at Sprint.com.
HTC EVO 4G
From initial reviews, the HTC EVO 4G is a superior phone to the iPhone 3G. Even on only 3G connections, the HTC EVO 4G is said to actually out perform the iPhone.
Mathew Honan of wired.com said that the device did do far better with 3G than the Apple iPhone. Honan used the smartphone at three different locations in San Francisco where AT&T's network is not very strong. HTC Evo 4G worked well in the places, where the iPhone failed to make call.
The phone has a giant 4.3-inch display, which is much bigger than the iPhone and Nexus One. It has two cameras, an 8-megapixel camera (with flash) on the rear and a 1.3-megapixel camera with sensor in front. The dual-screen action will allow the users to take self-portrait and preview them as well. The camera can shoot 720p video.
Biggest HTC EVO 4G complaint
So far the biggest complain about the HTC EVO 4G has simply been the lack of 4G coverage. However, Sprint is looking to be the leader in the 4G coverage market as they look to expand their current 4G coverage areas.