Tipper Gore Had Enough of Al Gore? Al & Tipper Gore Separate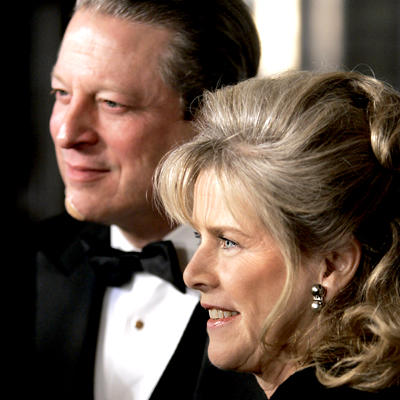 Former Vice President Al Gore and his wife, Tipper, are separating after 40 years of marriage.  News has been spreading like wildfire across the web about the sudden separation of Al Gore and his wife Tipper Gore. The AP said today, according to emails that were received, that the separation between Al Gore and Tipper Gore was "a mutual and mutually supportive decision that we have made together following a process of long and careful consideration."
Gore spokeswoman Kalee Kreider confirmed the statement came from the Gores, but declined to comment further.
Tipper Gore probably had enough of Al…
If spending money is any indication of how their marriage was going, one look at Al's spending habits might give us a clue as to the health of their marriage.
Al has been spending a lot of time flying around in his private jet and purchasing expensive, exotic real estate in far away places. Now if these things were done with his wife by his side, then they would be a different story, but something tells me that Tipper Gore wasn't playing a big role in these decisions.
The couple, who have four grown children, disclosed the news in a brief e-mail to friends and supporters. Gore, 61, and his wife, 62, gave no hint of whatever hidden turmoil might have caused their union to crumble.