Gulf Oil Spill Update – BP Will Pay For All 'Legitimate' Claims
BP CEO Tony Hayward said via Twitter today that BP will pay all legitimate claims filed against them in this BP oil spill disaster.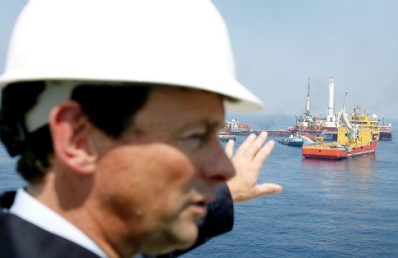 One thing is obvious in these turbulent times with the BP oil spill in the gulf, and that is BP is clearly not burying their head in the sand when it comes to communicating with as many people as possible about everything that is happening in the spill containment efforts.
Just today, CEO Tony Hayward posted via a company Twitter account that BP is committed, and has been committed since the beginning of this oil spill mess, to meet and pay all legitimate financial claims associated with the oil rig explosion and the following oil pipe leak.
According to Huffington Post, Hayward did not explain what prompted his online posting. But on Friday, Obama said during a trip to Louisiana that he didn't want BP "nickel-and-diming people." The president said the federal government would make sure that BP paid the claims.
BP does not seem too concerned about its ability to pay any and all legitimate claims, as stated by BP CEO Tony Hayward. So obviously, in BP's board meetings and financial planning sessions, the cost for claims are being calculated methodically, and obviously realistically.
One thing is for sure here, lawyers are probably starting to circle like hungry sharks getting their cases prepared.