BP Oil Spill Update, $1.25 Billion Already Spent in BP Oil Spill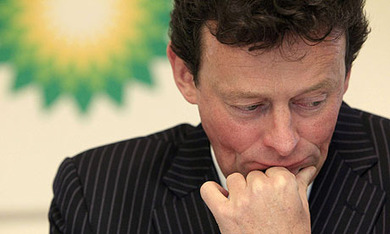 BP has just announced that the company has already spent $1.25 billion in the containment efforts and environmental cleanup operations, and it is widely expected that this number will more than triple by the time it's all over.
BP continues to take every measure possible in stopping the gushing oil leak from their pipe in the Gulf of Mexico. However, their efforts both on land in environmental cleanup and in the ocean trying to cap the leak is costing BP literally billions of dollars.
The current cost to BP for this gushing pipe in the Gulf is $1.25 billion dollars.
That's an expensive oil leak, to say the least.
Not to mention the cost in lives from the oil rig explosion – something that simply cannot be measured monetarily.
At some point, the BP oil pipe disaster has to take a toll on the BP stock price, credit worthiness, and all the other factors that go into valuation as a company and their publicly traded shares. And certainly BP shareholders have to start getting nervous about the current status of the disaster.