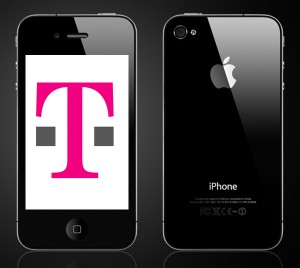 According to an article at allthingsd.com an analyst is saying that the iPhone might come to T-Mobile. Shaw Wu an analyst at Kaufman Bros. has stated in the article that "Currently, T-Mobile's 3G service (UMTS/HSPA) supports 1700 MHz & 2100 MHz frequencies while AT&T supports 850 & 1900 MHz frequencies" He also stated that the "iPhone 4 & iPhone 3GS support's 2100 MHz frequencies and, from our understanding, the technical hurdle to support T-Mobile would be minor compared to supporting CDMA technology at Verizon & Sprint."
If Apple were to go with T-Mobile the company would not have to build a separate CDMA based phone. Since Verizon has 93 million subscribers if Apple were to go with
Verizon it would nearly double the iPhones customer base. Since T-Mobile only has about 34 million subscribers a deal with them would only increase the iPhone's customer base by a third.
Shawn Wu also stated "It is notable that signing up both T-Mobile & Sprint would almost be the equivalent of signing with Verizon." Shaw Wu also noted that Sprint Network is CDMA and would require a customized iPhone, just like Verizon. So if Apple were to sign with Sprint, it may as well sign one with Verizon.
Now I think this would be good for Apple as well as T-Mobile. Since T-Mobile offers a wide variety of smart phones from Android smartphones, BlackBerry, a Nokia smart phone. Having the iPhone would just increase the companies' sales for both Apple & T-Mobile. And considering that T-Mobile is known for their customer service & cheap cellular plans, I think a lot of AT&T customers would come to T-Mobile. But in order for Apple to remain competitive in the smart phone market, I think they are going to have to open up the iPhone to all US cell providers.
Source: AllthingD
Josh Uhlemeyer
Former Author of Mobile News Now
Twitter: twitter.com/joshuhl
Josh Uhlemeyer Facebook