iPhone 4 Pre Order Info – Keep Your Unlimited Data Plan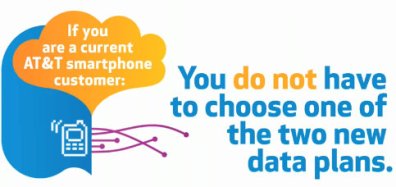 There are a lot of questions flying around the web right now about the tomorrow's iPhone 4 pre order launch. If you haven't read it yet, I just finished a more comprehensive breakdown of the things you need to know for  to pre order your iPhone 4.
iPhone 4  & Unlimited Data with AT&T 3G
One of the main questions that have been popping up about the new iPhone 4 is in regards to AT&T's new data plan and whether or not iPhone 4 customers will be forced to switch to one of the packages within the new data plan.
Just let me clarify this issue once and for all – the answer is "NO", you will not be forced into one of the 2 packages within the new AT&T data plan.
However, this is only true if you are an existing iPhone customer at AT&T and you already have the unlimited data plan. If you are spending $30 per month right now for your iPhone data, then you have the original unlimited data plan.
So again, if you are an existing iPhone customer AND you currently have the unlimited iPhone data plan (the $30 per month package) then you will not be forced into AT&T's new data packages.
You can simply keep your currently unlimited data plan, keep paying your $30 per month for unlimited data, and that's it.
You can watch a video that discusses the iPhone 4 data plan options.