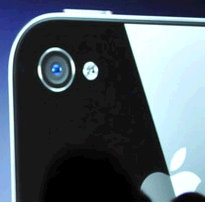 iPhone 4 Pre Order In Black Only (iPhone 4 Update)
Some people might be a bit disappointed in this little bit of news, but I just read that if you are going to pre order the iPhone 4, then you can only get the black model. Not so sure if this is really going to matter to the hard core iPhone fans, but the iPhone 4 only be available for pre order in black is a bit shocking to some.
Over at the AT&T Facebook page, this issue of the iPhone 4 being only available in black is causing quite a bit of discussion as well. However, most people are commenting that they don't really care – they'll go ahead and order the black model for pre order anyway.
iPhone cases usually cancel out color preference
I'm noticing that with my iPhone – the iPhone 3GS – that it's a white model, however, because of my iPhone case you can't see the color of the back of the iPhone anyway. So in my my particular instance with my iPhone 3GS being white, it really doesn't matter because of the case.
Here's what is being called the official announcement from AT&T about the iPhone 4 only being available in black for pre order:
MacRumors reports that it has received a purported internal AT&T memo from a source revealing that the carrier will only be taking pre-orders for black iPhone 4 models, with white models not set to become available until "later this summer".
Apparently (see above image emailed to AT&T employees) the iPhone 4 will ONLY be available in black for pre-orders and launch. The initial lineup will be the 3G[S] in 8GB, and the black iPhone 4 at 16GB and 32GB.
The white 16GB and 32GB iPhone 4 will be available "later this summer."
Here's the image that is being shared: