AT&T iPhone 4 Pre Orders SOLD OUT (iPhone 4 Update)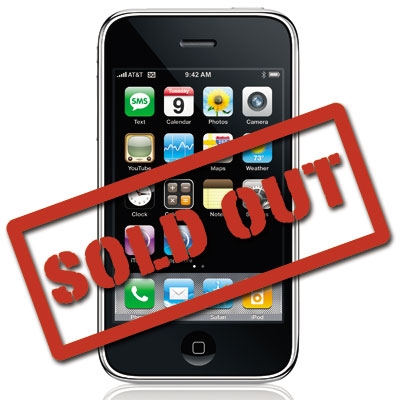 It is being announced that AT&T has officially sold out of their allotment of iPhone 4 pre order inventories. So you might have been thinking that the AT&T website was down due to traffic to the site – which very well may have been. But it is also possible that the AT&T website was down to make the necessary changes to remove the iPhone 4 pre order links.
Engadget was able to get a confirmation on this situation directly from AT&T stating that, "Because of the incredible interest in iPhone 4, today was the busiest online sales day in AT&T history. As of Tuesday afternoon, customers who preorder iPhone 4 moving forward will receive their device on June 25 or later, depending on when the order is placed. We'll email customers with confirmation once their order is placed, and again when it ships. In addition, we will have devices available on a first-come, first-serve basis in our stores beginning on June 24."
So now I think we can officially say that Apple was not quite prepared with their inventory for pre order demand here in the United States. This is also evident of the fact that white iPhone 4's were never available to begin with.
I am currently unsure as to the inventory status of iPhone 4's on the Apple online store. Currently, if you visit the Apple store there isn't any links or indication that they are out of iPhone 4 pre order supplies.