White iPhone 4 Update – Best Buy Halts White iPhone 4 Pre Orders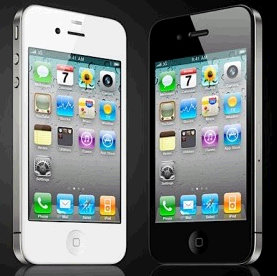 Apparently there was one place in the United States where you could in fact pre order a white iPhone 4 since Tuesday, and that place was Best Buy. Reports have been streaming in from people who visited a Best Buy, walked up and simply pre ordered their very own white iPhone 4 pre order. However, this is something of an anomaly because at websites such as AT&T and Apple's own online store, the white iPhone 4 has simply not been available.
One commenter shared this story about his experience with Best Buy and his white iPhone 4:
One commenter said: "well i went to best buy on the 15 out of couriosity . and asked they told me that they were gonna have the white iphone so i preorded mine. later that day my cousin went and preordered his(like 2 hours ago) n preordered his. come to find out they called him today and told himthey were sold out of white iphones. i havent got a call yet so hopefully i will be gettin mines next week"
Another commenter said: "I had ordered white iphone 4 at best buy. Today best buy called and asked me to switch to black because white won't come until mid august."
I think the evidence is pretty conclusive – Best Buy was more than likely pre ordering white iPhones and they weren't suppose to be.
I'm also willing to bet my new iPhone 4 that someone at Best Buy has been fired for this misleading, and very confusing mistake on their part.