NBA Finals MVP Kobe Bryant – 2 Time Finals MVP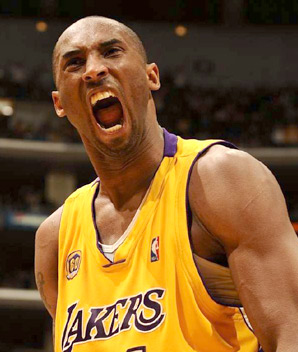 Really was there any question about who the MVP was going to be after the Lakers beat the Celtics to win the NBA title? Kobe Bryant has now won not only his 2nd NBA title in 2 years, but Kobe Bryant has now won his 2nd Finals MVP in 2 years. The Lakers played an amazingly hard fought game 7 to finally beat the Celtics the send Boston back home without the NBA title.
I believe that Kobe Bryant deserves the MVP not only for his amazing scoring capabilities and his defense, but also for his smart play on the court. Kobe Bryant knew that he was having a terrible night shooting the ball – he just couldn't get the ball to go through the hoop. So in the 4th quarter, it started to appear as if he realized the bad shooting night he was having, started drawing the double teams on purpose, just to feed the ball off the his team mates to score.
This is just another example of why Kobe Bryant not only deserves the Finals MVP, but also why Kobe is, without question, the greatest basketball player in the world right now!