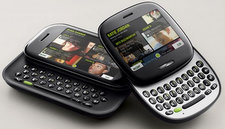 Microsoft Kin News – Microsoft Kin Taken Off Market After 48 Days
What is yet another example of the downfall of Microsoft and their product development team, the Microsoft Kin has been pulled off the market after only 48 days from its release.
Microsoft has made the decision, because of disappointing sales, to pull the Microsoft Kin from the market even though the exclusive carrier, Verizon, still has a large inventory of Kins to clear out.
"It's an absolute failure," said Charles S. Golvin, an analyst with Forrester Research. Mr. Golvin said he was surprised to see Microsoft kill a product so quickly, given the company's history of sticking with new products and improving them over time.
Microsoft's consumer products unit has struggled to offer a credible competitors to Apple's iPod and more recently the iPhone and an array of smartphones powered by Google's Android software.
Microsoft also recently canceled a project to develop a tablet computer that would compete with Apple's popular iPad.
According to the NYTimes.com.
Microsoft has been struggling to find it's way back into the forefront of technology based consumers. In fact, Microsoft is starting to become better known for its failed products than it is for great (or even half way decent) products.
So I wonder exactly how Bill Gates feels when he sees one failure after another occur with his company.
From Windows OS releases to mobile phones, Microsoft is doing anything but satisfying the market place with their brand and their products.