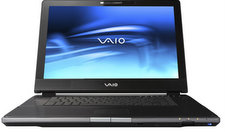 Sony Vaio Recall – Voluntary Recall of 233,000 Sony Vaio Laptops
(From TPI.com) – Soni Vaio recall! Sony has issued a voluntary recall of 233,000 Sony Vaio laptops. According to the information available online, the company received 30 complaints from customers who were experiencing overheating problems.
None of the complaints involved injuries, however the high temperatures caused deformation in some of the plastic parts such as keyboards and cases.  This led to the conclusion that this was a burn hazard for customers.
The affected laptops in the Sony Vaio recall are models from series VPCF11 and VPCCW".  These computers were sold at many stores and websites both online and offline, including Amazon, Best Buy, Sony Style stores, and Costco among others.
If you have a model included in the Sony Vaio recall, head to http://esupport.sony.com/US/f1cw2update for instructions and more information.
(From