Kaboom Town 2010 – Addison, Texas Hosts Kaboom Town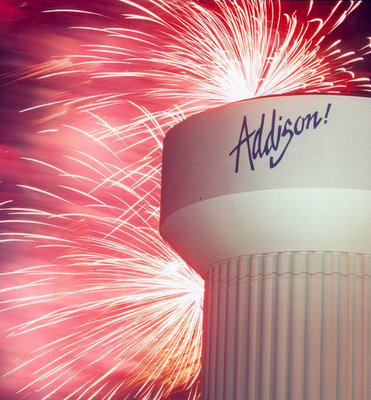 Kaboom Town 2010 is about to celebrate is 25th year of fireworks, parades, and more! Addison, Texas has always hosted Kaboom Town and it is one of our nations greatest celebrations of the 4th of July.
Kaboom Town is rated one of the top places to watch fireworks in the country by USA Today, the AmericanPyrotechnics Association, Travel + Leisure and The Wall Street Journal
From the Kaboom Town website, the nationally-recognized fireworks show known as Kaboom Town is held at Addison Circle Park in Addison TX, can be seen from anywhere in Addison, including the Addison Circle Park watching party, and many of Addison's 170 restaurants, 22 hotels and more.