iPhone 4 Rumors – Users Petition Apple to Fix iPhone 4 Problems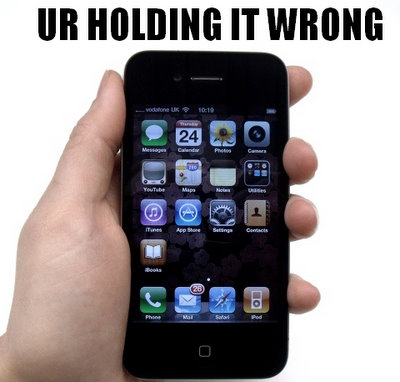 After the iPhone 4 hit the market a few weeks ago, customers have been frustrated from problems associated with their new device. The main issue has been the iPhone 4 losing connectivity (antenna power) by holding onto the metal bands along both sides.
When Steve Jobs responded to the issue, he said simply "just hold the iPhone 4 differently".
Well that response was not sufficient for a lot of iPhone 4 owners, and there are now rumors that a petition has been started with the hopes of forcing Apple to fix the problem.
Basically, users want Apple to either issue free iPhone 4 cases that will mitigate the problem, or simply fix the hardware or software issue that's causing it.
C'mon Steve Jobs, you've come so far with the iPhone – don't hang yourself, and your invention, by not fixing this issue!