Chris Bosh, Dwayne Wade To Lead Miami Heat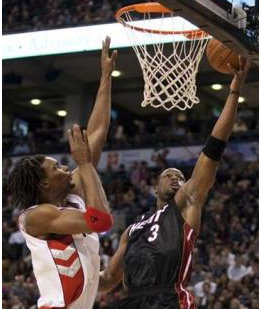 While the world waits for LeBron James to make his decision on where he will sign, there are two players that have closed the book on their free agency decisions.
Chris Bosh and Dwayne Wade are going to play for Miami Heat.
Both Chris Bosh and Dwayne Wade were free agents this year. And after Dwayne Wade made several times with the Miami Heat ownership, he decided to stay where he is in Miami. He will also be joined by Chris Bosh, making the Miami Heat a formidable contender for an NBA Championship run.