LeBron James Knicks Rumors Build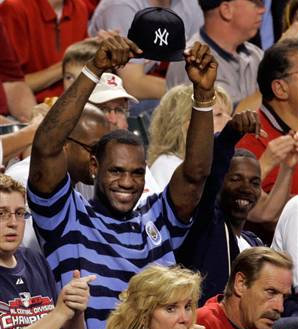 We are now less than 24 hours away from LeBron James announcing where he will sign to play basketball. The ESPN special, held tomorrow night at 9pm EST, is going to be held in Greenwich, Connecticut at the Boys and Girls Club of America.
Greenwich, Conn. just so happens to the location of a training camp for the New York Knicks.
I can't help but believe that this one factor is enough to solidify that LeBron James will be signing with the New York Knicks.
To hold a press conference in Greenwich, Connecticut and not sign with the Knicks would, in my opinion, be an insult to every other team in the NBA – most of all the Knicks themselves.