BP Oil Spill Update – New Seal Could Be In Place Today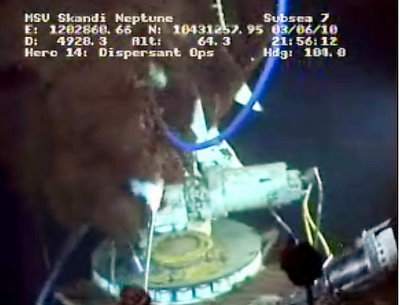 BP is reporting that the new seal cap could be in place over the gushing oil well as soon as today (Monday).
Once robots put this new seal cap in place, BP engineers will then be able to assess and calculate exactly how much oil is gushing from the well, pressure rates, etc…
After this assessment, BP will be able to decide if they can simply close the seal cap and shut off the gushing oil, or if they will need to continue to siphon the gushing oil to the surface.
The BP oil spill has been ongoing since April 20th when the BP oil rig exploded killing 11 crew members.
According to CNN, scientists estimate that 35,000 to 60,000 barrels of oil are spewing daily from BP's breached well.