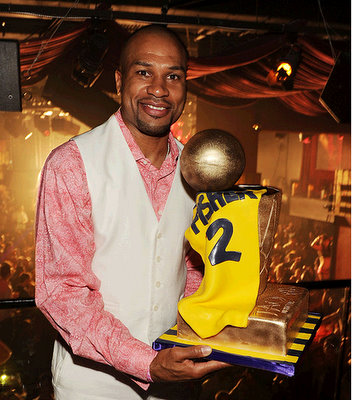 Although this year's free agency has been dominated by LeBron James and The Decision, there was another free agent that easily captured the attention of every team GM and owner – and his name is Derek Fisher.
Derek Fisher was courted most prominently by the Miami Heat. On Saturday morning, Fisher met with team president Pat Riley and team owner and was asked to join the stacked roster of Dwayne Wade, Chris Bosh, and LeBron James – Fisher was even reportedly offered the starting point guard position.
But at the end of the day, there was only one person who had more influence than all the money and all the power, and that was teammate Kobe Bryant.
Derek Fisher signed with the LA Lakers for another 3 year contract and along with Kobe Bryant, is now on a quest to obtain his 6th NBA Championship ring.
The financial terms for the 3 year contract have not yet been disclosed.