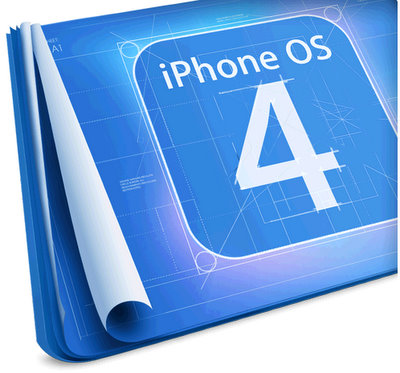 On July 2nd, Apple issued a response to their "grip of death" signal strength issue with the new iPhone 4. In the response, Apple stated that a software update would be released that would address the signal strength issue (bars dropping when you grip the iPhone 4 by the 2 side metal bands) and fix the problem altogether.
In fact, Apple stated that the problem was in fact due to a mis-calculation of how to display signal bars based on the signal strength the iPhone 4 was currently using. Ironically, Apple stated that the best resolution to this problem came directly from AT&T themselves with their recommendation of a better, more accurate calculation for displaying signal strength.
Apple releases iOS 4.1 beta to developers
Michael Jurewitz sent out a tweet (@jurewitz) announcing that Apple has released the iOS 4.1 beta to developers. According to MacWorld, "because Apple releases beta software under a non-disclosure agreement with developers, there are no public details on what new features—if any—iOS 4.1 will introduce, or when a general release will be available."
So it this the iPhone 4 antenna fix software update that was promised by Apple on July 2nd?  With it now being the 14th of July, the update would actually be a bit early from their stated "a few weeks".
Here is Apple's official response and solution, taken from the iPhone 4 response press release issued on July 2nd:
To fix this, we are adopting AT&T's recently recommended formula for calculating how many bars to display for a given signal strength. The real signal strength remains the same, but the iPhone's bars will report it far more accurately, providing users a much better indication of the reception they will get in a given area. We are also making bars 1, 2 and 3 a bit taller so they will be easier to see.
We will issue a free software update within a few weeks that incorporates the corrected formula. Since this mistake has been present since the original iPhone, this software update will also be available for the iPhone 3GS and iPhone 3G.