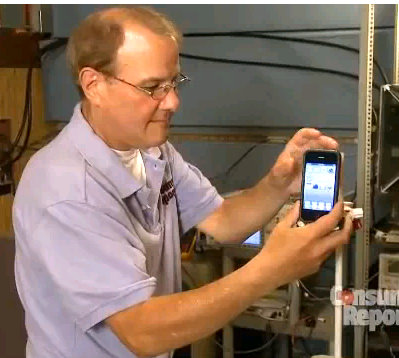 Maybe it's because Consumer Reports recommend that consumers NOT purchase the iPhone 4 due to a faulty antenna and signal loss, or maybe its because Consumer Reports genuinely cares about us (the consumers). Whatever the case may be, Consumer Reports released a video today showing you how to fix the iPhone 4 signal loss issue once and for all with Apple's Bumper case.
In the video below, you'll see Consumer Reports testing the iPhone 4 with Apple's Bumper case and showing that virtually no signal loss occurred.
However, the Bumper case does cost $29, and Consumer Reports believes that you should not have to pay for problem that was caused by Apple.
Here's the video from Consumer Reports showing the fix for the iPhone 4: