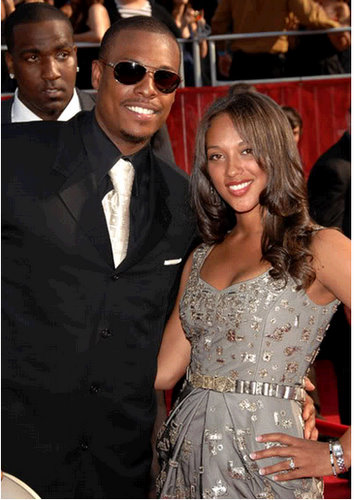 Paul Pierce has closed 2 huge deals this week:
1) He just signed a 4 year, $61 million dollar deal with the Boston Celtics since he became a free agent at the end of this year.
2) And most importantly, he just married his fiancée, interior designer Julie Landrum, in an oceanfront ceremony in California, People.com reports.
Paul Pierce, 32, and his interior-designer bride, 27, exchanged vows underneath a gazebo at The Resort at Pelican Hill in Newport Coast, Calif. The couple's 2-year-old daughter, Prianna, served as the flower girl, and fellow Celtics Kevin Garnett, Ray Allen and coach Glenn "Doc" Rivers were among the approximately 80 guests.
Paul Pierce was a cornerstone to the Boston Celtics during their tough loss to the Los Angeles Lakers in the recent NBA finals. He has become one of the primary faces of the Celtics along with Rajon Rondo, Ray Allen, and Kevin Garnett.
Here are photos of Julie Landrum and the wedding: