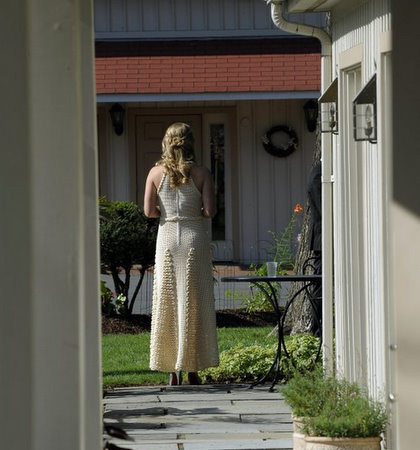 Ready for some Chelsea Clinton wedding pics?
Former President Bill Clinton and Hilary Clinton's daughter, Chelsea Clinton has finally married her long term boyfriend Marc Mezvinsky.  More than 400 guests were at the ceremony. And the list of names is a "who's who" in the world of politics and entertainment.
The wedding is unlike any wedding you've probably experienced before.
How about the US government actually declaring the wedding a no fly zone? That's right, the entire wedding is a no fly zone until 3:30am Sunday.
The Chelsea Clinton wedding ceremony has been kept until a tight wrap though. Only the news, info, and photos that Clinton's wanted to leak out have made it into the hands of the media.
I'm sure in the very near future there will be official photos released.
Until then, here's a photo gallery of Chelsea Clinton's wedding from HuffPost:
Here's a CBS news video covering Chelsea Clinton's wedding: