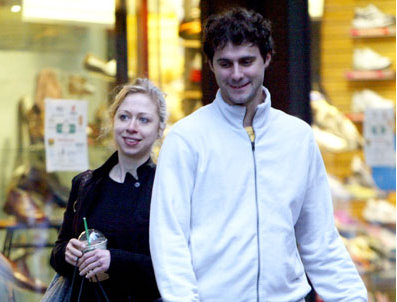 The small town of Rhinebeck, New York just got a massive injection of capital today!
You may have heard about Chelsea Clinton's wedding?
Yeah, the event that actually swayed the US government to designate the entire town a "no fly zone".
Rhinebeck, New York is about 2 hours north of the hustle and bustle of Wall Street.
Quiet, serene, and small.
But today, the small town of Rhinebeck, New York came alive when Chelsea Clinton married her long time boyfriend Marc Mezvinsky.
400 people made it on the wedding invitation list, and the town of Rhinebeck came alive with media, reporters, and a massive jolt to the economy.
Chelsea Clinton's wedding came in at an estimated $3 million, not to mention all the money spent from the general public, reporters, and everything else that was indirectly associated with the wedding.
So the small town of Rhinebeck, New York enjoyed a stimulus package of their own today!
I'm happy for them…